About Hannah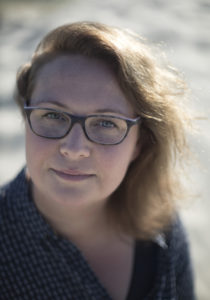 Hannah Brockbank was born in South Yorkshire, but grew up in West Sussex. Between 2001-2004 she read English at the University of Chichester. She then pursued a career in librarianship and studied for an MSc Econ in Information and Library Studies at the University of Aberystwyth. In 2013, she returned to the University of Chichester to undertake an MA in Creative Writing. In 2016 she achieved a Distinction and was awarded joint winner of the Kate Betts' Memorial Prize. She is currently studying for a Ph.D and is working towards a full collection of poems about motherhood.
She writes, paints, and lives with her husband and two children near the South Downs.
Author photograph by Natalie Miller.